25 Most Expensive Designer Purse Brands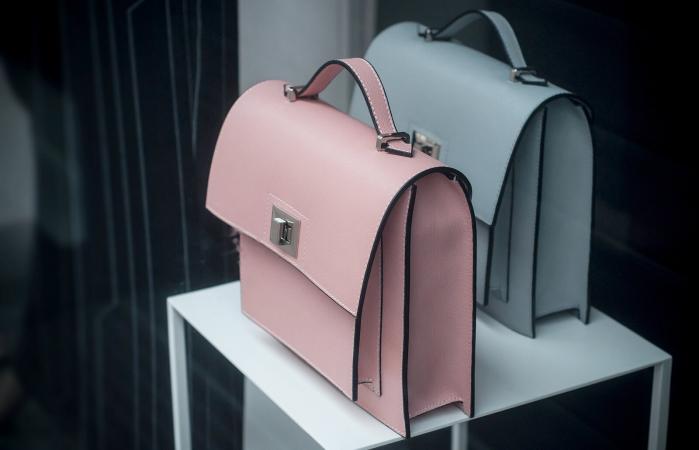 A list of 25 most luxurious designer purse brands includes the most expensive handbags. Many designers launched their labels after holding design positions with well-known designer labels.
1. Alexander McQueen
In 1992, Alexander McQueen left Givenchy and founded his British luxury label. The Alexander McQueen "skull" signature icon reflects the Gothic Romanticism of this chic brand. The Legend is an all-time popular bag that is an elegant design considered an investment by loyal customers. The prices range from $920 to $4,090.
2. Balenciaga
Balenciaga handbags are part of the fashion house created by Spanish designer Cristóbal Balenciaga just before World War I. This European luxury fashion house catered to the Spanish aristocracy, especially the Spanish royalty. Designers, Oscar de la Renta and Hubert de Givenchy worked for Barlenciaga before branching out on their own. The Balenciaga Lariat, a motorcycle-inspired line of handbags created in 2003 by Nicolas Ghesquière, was a favorite of Kate Moss and quickly became one of the company's bestselling handbags. The prices range from $950 to $2,390.
3. Bergdorf Goodman
Tailor Herman Bergdorf started his business in 1899 and a year later took on a partner, Edwin Goodman. Currently, Bergdorf Goodman, Inc store is owned by Neiman Marcus Group. The company has a reputation for highlighting emerging and leading designers. The prices range from $395 to $4,500.
4. Burberry
Burberry, The British Burberry Group PLC, headquartered in London, England, was founded in 1856 by Thomas Burberry. Some of the house signatures include Lola and Pocket bag. The prices range from $350 to $2,750.
5. BVLGARI
In 1884, the Italian luxury house of BVLGARI was found by Sotirios Voulgaris, a Greek goldsmith. In 2011, the French Group, LVMH purchased the company. Their handbags are considered works of art by the company jewelry customers. The Serpenti Forever bags are a customer favorite, featuring the iconic serpentine chain and snakehead closure. The prices range from $2,450 to $3,300.
6. Céline
Céline was founded in 1945 by husband and wife team, Céline and Richard Vipiana. Céline became part of the LVMH group in 1996. The handbags range from hand carry to mini-luggage handbags. The prices range from $990 to $7,500.
7. Chanel
Chanel was founded in Paris, France in 1910 by Coco Chanel and the brand is a worldwide icon of luxury. The handbags have a quilted look and double C logo with the Flap Bag the most recognizable design, along with the Mademoiselle lock. The prices range from $3,600 to $7,400.
8. Chloé
Chloé was introduced in 1952 in Paris, France by Gaby Aghion of Egypt as the first ready-to-wear, high fashion. The brand moved into manufacturing handbags in the 2000s producing oversized bags Chloé handbags range is from $1,290 to $2,250.
9. Christian Dior
In 1947, Christian Dior founded this world-famous designer also produces iconic handbags, such as Lady Dior, Princess Diana's favorite design, that was renamed as a tribute to her. The prices range is from $1,150 to $6,500.
10. Coomi
Coomi is one of the most expensive handbag labels. In 2017, sculptor and jewelry designer Coomi Bhasin introduced a few handbag designs. Two purse features include 20K yellow gold and/or diamonds. The prices range from $20,000 to $100,000.
11. Darby Scott
In 1995, Darby Scott launched her label with evening and cocktail dresses. A few years later, she added a collection of handbags made of exotic leathers. The prices range from $1,150 to $28,500.
12. Fendi
In 1925, Adele and Edoardo Fendi founded their renowned label. Appreciated for its craftsmanship and elegant design, the Fendi label is synonymous with high quality and luxury designs. In 2001, the LVMH Group became the majority shareholder of the design house. The prices range from $1,490 to $7,200.
13. Givenchy
In 1952, Hubert de Givenchy founded the label with actress Audrey Hepburn dubbed as his muse. Givenchy changed women's fashion by introducing elegant blouses and skirts. Today, the label's handbags are highly prized, such as the iconic Antigona bag. The prices range from $1,790 to $5,890.
14. Gucci
In 1921, Guccio Gucci founded the Italian fashion house. As one of the oldest brands, the Gucci brand was first known for its luxury, high-end luggage and equestrian equipment. One of the famous Gucci handbag designs is the Jackie O. Gucci handbags feature various equestrian symbols and shapes. The prices range from $980 to $7,500.
15. Hermès
Founded in 1837, Hermès is a luxury, high fashion French label. The brand has some of the most sought-after purses in its Birkin series. The handbags of the limited Hermès Himalaya Birkin series have been auctioned for hundreds of thousands of dollars. The retail prices range from $1,700 to $10,900.
16. Lana Marks
Lana Marks launched her company with the now iconic alligator lunchbox handbag in hot pink. The immediate reception her first design has grown to over 150 handbag designs and over 100 colors in various skins of alligator, ostrich, lizard, and crocodile. The prices range from $2,655 to $19,890.
17. Louis Vuitton
Louis Vuitton and its famous LV monogram was first introduced in 1896. This French luxury label was created in 1954 by Louis Vuitton, a trunk master/maker. In 1987, the brand became part of LVMH/ Moët Hennessy. Some of the most famous bag designs have come from Louis Vuitton, such as the Speedy Bag. The prices range from $1,670 to $5,350.
18. Mulberry
Mulberry is a UK based label founded in 1971 by Roger Saul. Its iconic tree logo is immediately recognizable. The first products were leather belts with buckles. In 1979, the first handbags were introduced. The most popular design is the Bayswater, modernly referred to as Heritage Bayswater. The prices range from $650 to $2,650.
19. Oscar de la Renta
Oscar de la Renta was an apprentice to Cristobal Balenciaga and launched his own label of ready to wear in 1965. He increased his line of signature silk print, ruffle gowns and in 1977 added his signature perfume. Elegant handbags, clutches and mini bags feature the signature O or logo. The prices from $890 to $9,990.
20.Prada
In 1913, Mario Prada launched a luxury label of leather goods with good success. However, in 1978, his granddaughter Miuccia Prada took over the company and the label took off! One of the most popular handbags is the classic 2000 iconic Prada Bowler. The prices range from $480 to $4,200.
21. Proenza Schouler
In 2002, designers Jack McCollough and Lazaro Hernandez launched their first collection Proenza Schouler. The name was created by using their mothers' maiden names. Known for quality detailing, the handbag line reflects the youth culture. The prices range from $945 to $2,650.
22. Tom Ford
In 2004, designer star of Gucci and Director of YSL, Tom Ford left Gucci to launch his own brand. His distinctive styles and designs continue with Tom Ford handbags. According to a dedicated fan website, TomFord-Handbags, the Tom Ford brand never features sale items on its website. The prices range from $1,150 to $4,990.
23. Valentino
In 1952, Mario Valentino launched his Valentino label of footwear and other leather goods. His custom designs for Jackie O and other celebrities made the fabled V logo popular. Iconic handbags, include the 1975 line and the favorite Rockstud collection. The prices range from $1,145 to $5,695.
24. YSL
In 1961, Yves Saint Laurent (YSL) launched his own brand name YSL with business partner Pierre Bergé. YSL is credited with infusing the luxury fashion industry with cutting edge designs that made the beatnik look popular. Other unique fashion looks included thigh high boots, tight pants, and their iconic women's tuxedo suit. This same design sense is also seen in YSL's handbag styles. The prices range from $1,090 to $3,150.
25. Thom Browne
In 2003, Thom Browne launched his own label, after gaining experience from working with Giorgio Armani and Ralph Lauren. His design styles are popular choices, especially women's luxury handbags made from leather and other materials, such as printed canvas. The prices range from $690 to $11,000.
Reviewing 25 Most Expensive Luxury Designer Purse Brands
When you review 25 of the most luxurious designer handbags, you discover many styles and choices. These expensive designer purses are available in a broad price range.