Pictures of Handbags by Famous Designers
An Outfit's Finishing Touch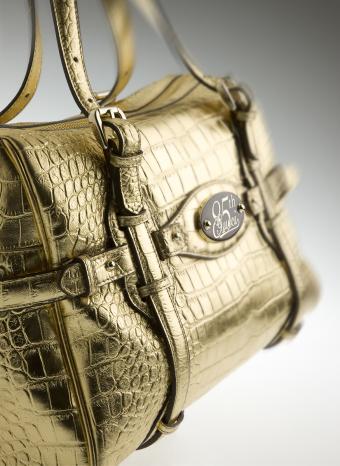 Nothing can complete an outfit better than a designer handbag. It can be the perfect complement to an outfit and pull your look together. Gucci, for example, makes fabulous bags like this metallic leather satchel style.
Gucci: Stylish and Versatile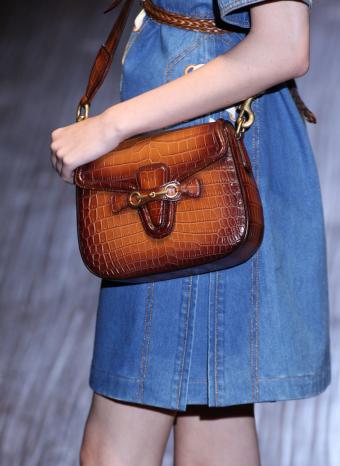 Gucci has been one of the most famous designers when it comes to both luxury handbags and clothing. This polished leather bag in a glowing warm brown can be carried by its adjustable strap and complements a wide variety of outfit styles. This versatile bag will be one that you keep coming back to no matter what the season.
Basic Black
You can never go wrong with a basic black bag. A style like this one by Ralph Lauren is a staple you can carry with just about everything, and it can be worn on the shoulder with its longer, adjustable strap or carried in the hand by its double handles. Bags like these will keep you coming back to them year after year.
Eye-Catching Louis Vuitton
Louis Vuitton is one brand that is known worldwide for its exquisite style and form. This cylinder clutch style is stunning and will catch the eye of anyone around you with its unusual shape and metallic accents.
Sleek Stylish Prada
Prada designs both clothing and accessories that are meant to be sleek and sexy. This grey carryall meets both of those qualities with its fresh style and clean lines. A bag like this will take you through most seasons, pairing well with the deeper tones of fall and winter as well as the pastels and crisp whites of spring and summer.
Fendi: Carry It Everywhere
Fendi is good at creating unusual, eye-catching bags like this one, done in a bold burgundy leather with unexpected 3-D floral detail. Its small size and wide shoulder strap make this a good option for nights out or exploring a new city on foot.
Red Hot LV
Louis Vuitton has taken the traditional tote and turned it on its side (almost). The bright red shade with contrasting black accents would've been enough to garner attention, but the drawstring top is off-center, creating an unusual, but stunning, silhouette.
Big and Bold
Oversized bags remain one of the hottest trends in accessories. This black and white checkered bag by Anteprima is sure to be one of your favorites for the visual interest it can add to an outfit comprised of solid colors. Whether it's for work or a weekend getaway, you will be able to carry all your essentials in style with this bag.